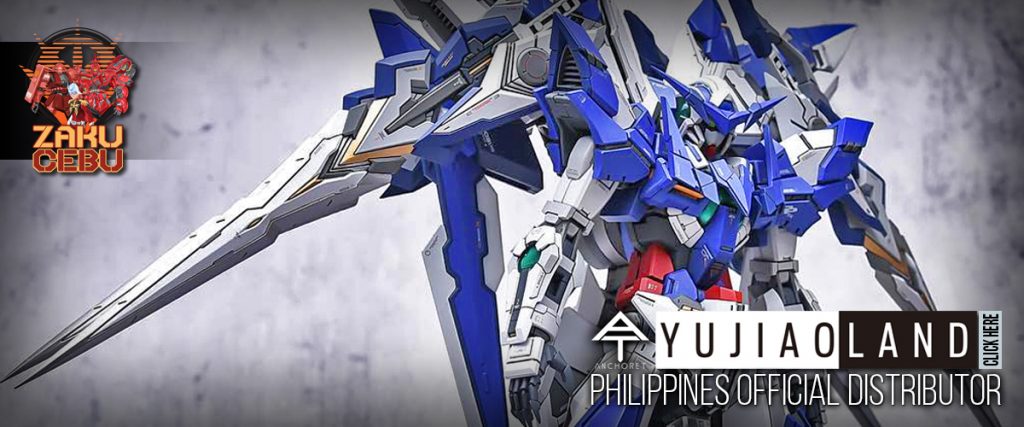 And it's OFFICIAL!!! Zaku Cebu is the Philippines' OFFICIAL ANCHORET STUDIOS X YUJIAOLAND DISTRIBUTOR!!! Truly an honor, Mr. Anchoret Yao for having us part of the AnchoreT Studios Family! On that note, expect our prices on their kits and accessories to drop drastically! If we're saving, we'll pass on the savings to our Zukis too! 😀
Let it be known that AnchoreT Studios' resin designs, paint sets, decals, metal parts, etching upgrades, and tools are now manufactured and sold by Yujiao Land. AnchoreT Studios provides the design and photography to Yujiao Land. Expect AnchoreT Studios x Yujiao Land's products to have the same high end quality as it was in the past with the previous manufacturing/sales partner Infinite Dimensions.
Now for those with pending Anchoret Studio Resin transactions prior to this announcement, please let it be known that those orders have been in process. Your deposits have been processed through our previous broker. Please do not expect updated pricing to reflect on our previous transactions.
On that note, we will discontinue selling recasted resin kits that resemble the designs of AnchoreT Studios. We've gone ahead and removed those products from the website in respect to our agreement with AnchoreT Studios being their official distributor for the Philippines 😉. But of course, those with pending recast orders, they will still be honored.
AnchoreT Studios x Yujiao Land Full Product Line Up's pricing and stockage can now be found in the following categories here on the website:
AnchoreT Studios X Yujiao Land Resin and other Detailing Parts
AnchoreT Studios X Yujiao Land Paint Sets
Pre order now and be one of the first Filipinos to get on this new production! For interested resellers, email us at zakucebu@gmail.com for wholesaling opportunities! SIEG ZEON!!!
#ZakuCebu #SiegZeon #AnchoreTStudios #Resin #ResinConversionKits#PaintSets #MetalParts #MetalEtching #Tools